Home
RAMP stands for Responsible Alcohol Management Program. In Pennsylvania, most alcohol-related businesses - bars, restaurants, and the like - require their staff to be RAMP-certified.
This website and online training program were not created by the Pennsylvania Liquor Control Board (PLCB), however, this course has the approval of the PLCB as a valid curriculum for the RAMP, server/seller training and is provided by Rserving.
In Pennsylvania, RAMP server / seller training is mandatory for:
All staff serving alcohol at an off-premises catering event.
All cashiers selling wine at an establishment with a wine expanded permit.
All new alcohol service personnel hired on or after 8-8-16 who are not RAMP-trained must be so within six months of being hired and be re-trained before their current training expires.
All new alcohol service personnel hired on or after 8-8-16 who are already RAMP-trained must be re-trained before their current training expires.
All employees hired before 8-8-16 who are not RAMP-trained, but transfer into an alcohol service position on or after 8-8-16 and need to obtain RAMP training within six months of assuming their new duties.
This online Server / Seller Training is also one of five components that must be completed in order for an establishment to become RAMP certified. If you'd like to be a bartender, alcohol server, waiter or waitress in Pennsylvania, you've come to the right place!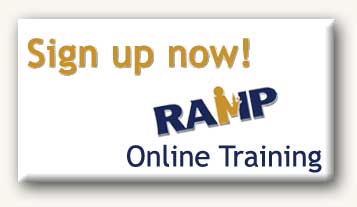 For a limited time you can get your RAMP Seller / Server training online for only $5.95!



Easy. Sign up for the training online and you will be emailed a username / password to login and begin!


Convenient. Take your RAMP training when it works best for your schedule! You do not have to complete the training all at once. You can log in and log out as many times as you need to complete the training.



Affordable. Only $5.95!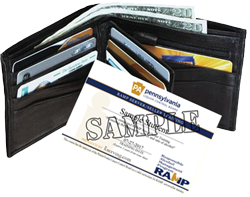 When you complete the
online training,
you will receive your official RAMP server / seller wallet card in the mail for
NO EXTRA CHARGE!
Mixology Course
Our
Bartending Mixology course
will teach you everything you need to know to be a great bartender and will provide you with a certificate demonstrating your knowledge. This is a forty hour course that is comparable to taking a conventional bartending class but for a fraction of the cost! This course includes, among other things, a resume builder to help you get a job, dozens of video clips, text pages, and interactive lesson quizzes. You'll learn how to make hundreds of different specific drinks, and upon successfully completing the course, we'll even give you a letter of recommendation! Just call or email us and and ask for one.
Employer Discounts
If you are
an employer
and would like to certify and train your entire staff, you can do so for only $6.95 per person! It's free to set up an employer account; just
click here to get started.
$19 minimum first order; no minimum on subsequent orders.